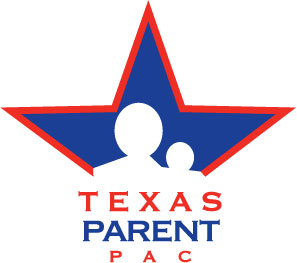 Standing up for Texas schoolchildren since 2005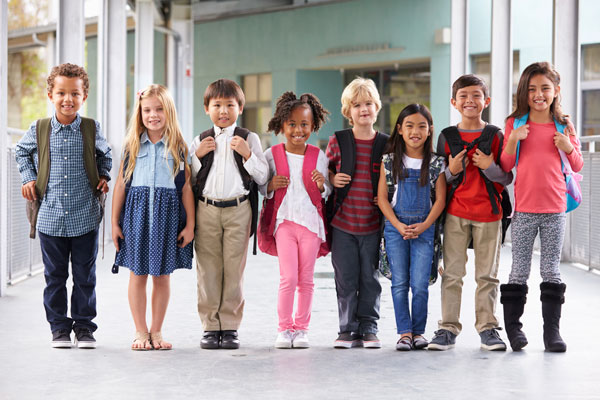 Texas Parent PAC Announces Its Endorsed Candidates for the 2022 General Election
Our candidates will be effective advocates for children and public education at the State Capitol.
Early Voting: October 24-November 4
Election Day: Tuesday, November 8
Candidates with Representative or Senator in front of their names are incumbent legislators. Most of them were elected with support from Texas Parent PAC when they originally ran for the Legislature.
SD=Texas Senate District | HD=Texas House District | SBOE=State Board of Education
To find your Texas House and Senate District numbers, click here.
ENDORSED CANDIDATES
Statewide Officials
Governor: DON'T VOTE FOR GREG ABBOTT!! Vote for someone else or leave that office blank on your ballot
Lieutenant Governor: Mike Collier, D-Houston
Land Commissioner: Jay Kleberg, D-Austin
Texas Senate
SD 16: Senator Nathan Johnson, D-Dallas
SD 21: Senator Judith Zaffirini D-Laredo
SD 27: Morgan LaMantia, D-Brownsville
SD 29: Senator Cesar Blanco, D-El Paso
Texas House of Representatives
HD 1: Representative Gary VanDeaver, R-New Boston
HD 3: Representative Cecil Bell, Jr., R-Magnolia
HD 4: Representative Keith Bell, R-Forney
HD 8: Representative Cody Harris, R-Palestine
HD 9: Representative Trent Ashby, R-Lufkin
HD 12: Representative Kyle Kacal, R-College Station
HD 14: Representative John Raney, R-Bryan
HD 16: Representative Will Metcalf, R-Conroe
HD 18: Representative Ernest Bailes, R-Shepherd
HD 21: Representative Dade Phelan, R-Beaumont
HD 29: Representative Ed Thompson, R-Pearland
HD 33: Representative Justin Holland, R-Rockwall
HD 34: Representative Abel Herrero, D-Robstown
HD 41: Representative Bobby Guerra, D-McAllen
HD 45: Representative Erin Zwiener, D-Driftwood
HD 46: Representative Sheryl Cole, D-Austin
HD 47: Representative Vikki Goodwin, D-Austin
HD 48: Representative Donna Howard, D-Austin
HD 49: Representative Gina Hinojosa, D-Austin
HD 50: Representative James Talarico, D-Austin
HD 51: Lulu Flores, D-Austin
HD 55: Representative Hugh Shine, R-Temple
HD 58: Representative DeWayne Burns, R-Cleburne
HD 60: Representative Glenn Rogers, R-Graford
HD 61: Frederick Frazier, R-McKinney
HD 62: Representative Reggie Smith, R-Van Alstyne
HD 64: Representative Lynn Stucky, R-Sanger
HD 68: Representative David Spiller, R-Jacksboro
HD 71: Representative Stan Lambert, R-Abilene
HD 72: Representative Drew Darby, R-San Angelo
HD 75: Representative Mary E. Gonzaléz, D-Clint
HD 76: Suleman Lalani, MD, D-Sugar Land
HD 77: Representative Lina Ortega, D-El Paso
HD 78: Representative Joe Moody, D-El Paso
HD 87: Representative Four Price, R-Amarillo
HD 88: Representative Ken King, R-Canadian
HD 92: Salman Bhojani, D-Euless
HD 95: Representative Nicole Collier, D-Fort Worth
HD 96: Representative Chris Turner, D-Burleson
HD 99: Representative Charlie Geren, R-Fort Worth
HD 100: Venton D. Jones, D-Dallas
HD 105: Representative Terry Meza, D-Irving
HD 113: Representative Rhetta Bowers, D-Garland
HD 114: John Bryant, D-Dallas
HD 115: Representative Julie Johnson, D-Farmers Branch
HD 117: Representative Philip Cortez, D-San Antonio
HD 118: Frank Ramirez, D-San Antonio
HD 121: Representative Steve Allison, R-San Antonio
HD 123: Representative Diego Bernal, D-San Antonio
HD 125: Representative Ray Lopez, D-San Antonio
HD 126: Representative Sam Harless, R-Spring
HD 134: Representative Ann Johnson, D-Houston
HD 135: Representative Jon Rosenthal, D-Houston
HD 136: Representative John H. Bucy III, D-Austin
HD 137: Representative Gene Wu, D-Houston
HD 144: Representative Mary Ann Perez, D-Houston
HD 149: Representative Hubert Vo, D-Houston
HD 150: Rev. Ginny Brown Daniel, D-Spring
State Board of Education
SBOE 5: Rebecca Bell-Metereau, D-Austin
SBOE 14: Tracy Fisher, D-Coppell
Of Note: Texas Parent PAC endorses only a select number of candidates because in some races: (1) there is more than one strong education advocate; (2) there is no candidate who we believe would be a consistent supporter for public education; (3) the preferred candidate does not have a viable campaign effort; (4) candidates did not seek Texas Parent PAC's endorsement, along with other reasons. Endorsement of a select number allows the PAC to concentrate its financial resources and volunteer time.
About 50 parents and grandparents were involved in candidate research and interviews, and they carefully selected amazing, qualified candidates. Please vote for them!
Please donate to Texas Parent PAC to support great candidates!
Greg Abbott is failing our kids and neighborhood schools and does not deserve re-election as governor. Texas Parent PAC urges citizens to cast a vote for another candidate or leave the governor's race blank on their ballots. Abbott cannot be trusted to protect and strengthen neighborhood schools, whether urban, suburban, or rural, that serve 5.4 million Texas children.
Abbott advocates for harmful taxpayer-funded voucher schemes.
Abbott's hostile actions toward educators have contributed to a severe statewide teacher shortage.
Abbott has failed to protect Texas schoolchildren from gun violence. He has done little of substance to keep guns out of the hands of people who should not have them.
Under Abbott's watch, Texas schools continue to be underfunded and rank 49th in per-student funding for public education.
Abbott supports over-testing children with high-stakes standardized tests.
Abbott is driving a harmful wedge between parents and educators for his own political gain.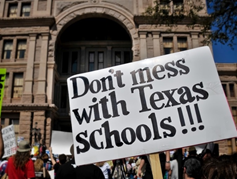 Texas Parent PAC is a bipartisan political action committee for parents, grandparents, parents-to-be, and anyone who supports high quality public education.
Endorsed candidates reflect traditional mainstream American values that honor and support families, quality public education, strong communities, unlimited opportunities, and maximum citizen participation in our democracy.
Since its founding in 2005, Texas Parent PAC has helped to elect more than 85 state legislators, including 65 lawmakers currently serving. It has been ranked as one of the top "Power PACs" in Texas.