Texas Parent PAC Leadership

Julie Cowan of Austin was an elected trustee on the Austin ISD school board in 2014-2018, and she was secretary of the board. During her board tenure she was president of the Central Texas School Board Association and a member of the Texas Association of School Boards Legislative Advocacy Council. Previously, Julie was president of the Doss Elementary PTA, Murchison Middle School PTSA, and Anderson High School PTSA, as well as their campus advisory councils. Julie also was vice president of the Austin Council of PTAs and served on many district-wide committees, including the 2008 inaugural class of AISD UpClose, the 2008 Citizens' Bond Advisory Committee, 2007 and 2008 Budget Task Forces, 2009 ELA AP/IB Textbook Adoption Committee, and the 2008 Middle School Strategic Plan Task Force. Professionally, Julie has held positions as a legislative aide in the Texas House of Representatives and as a physician and community relations specialist at multiple Texas hospitals. She most recently worked as a school improvement facilitator at Anderson High School. In the community, she was president of the Travis County Medical Alliance and co-chair of the St. David's Foundation Alliance. Julie attended Southern Methodist University where she earned a BA in political science, BFA in public relations, and a lifetime secondary teaching certificate in the subjects of government and journalism. An active member of St. Theresa Catholic Church, Julie has taught religious education, vacation bible school, and currently serves as a Eucharistic Minister. She and her husband, Dr. Rob Cowan, have three children.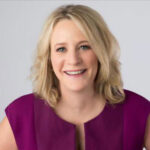 Dinah Miller, a seventh generation Texan, became passionate about state legislative education issues as a member of Prestonwood Elementary PTA in Richardson ISD. She served as Richardson ISD Council of PTAs legislative chair for three years, as well as chairing PTA carnivals and book fairs. Dinah was a co-founder of Texas Parent PAC in 2005 and has served the PAC as vice-chair. Dinah is a proud class member of Leadership Texas 2008, Leadership America 2012, and Leadership International 2015, India. One of her favorite annual volunteer activities is being a walking scorer at the Byron Nelson PGA tournament, the largest charity tournament on the PGA tour, benefiting the Momentous Institute. Dinah is a longtime member of Dallas Women's Investment Network and holds a certificate in entrepreneurship from Goldman Sachs 10,000 Small Businesses. Her memberships include Junior League of Richardson and Girl Scouts of Northeast Texas. Dinah holds a bachelor of arts degree from Texas Tech University. She and her husband, Scott, have a daughter and son, and they are members of Arapaho United Methodist Church of Richardson.

Pam Meyercord of Dallas is former state President of the Texas PTA and National PTA Board member, as well as a committed civic volunteer. Pam's PTA leadership began in Dallas ISD schools, where she was PTA president at John J. Pershing Elementary and Benjamin Franklin Middle School, and later served as Dallas ISD PTA Council President for two terms. She holds a bachelor of science in special education from the University of Oklahoma. Pam is a member of Highland Park Presbyterian Church, where she has served as a deacon. She has held leadership positions in Friends of the Dallas Public Library; Northwood Woman's Club; Mental Health America of Greater Dallas; Big Thought; Children's Arts in Education Fund, Inc.; League of Women Voters of Dallas; Partnership for Arts, Culture and Education; Women's Council of Dallas County, Texas, Inc. and Booker T. Washington High School for the Performing and Visual Arts Advisory Board. Her memberships include Kappa Kappa Gamma alumnae, Junior League of Dallas, and Northwood Republican Women's Club. Additionally, she provides parliamentary services to many professional and civic organizations. Pam and her husband, David, have three daughters.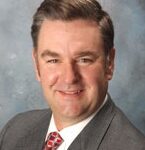 Blake Powell of Austin is a leading advocate for public education and a respected attorney in the field of school law. As a board member and past president of Friends of Texas Public Schools, he works with business leaders and individuals to better inform Texans about the strengths and successes of our public elementary and secondary schools. In his legal practice, Blake represents clients in all areas of school law, with an emphasis on school construction, business and real estate transactions, and public finance transactions. As an involved public school parent, Blake volunteers at school carnivals, concession stands, and on the football chain crew. He has been an active fund-raiser for the Westlake High School Chap Club, an Eanes ISD booster organization that supports all of the school's student athletes and UIL sports. Earlier, he represented parents on a campus improvement committee in Taylor ISD. Blake earned a bachelor of arts degree in English and a Juris Doctor degree from Baylor University. Together, he and his wife, Maggie have five children, and they are members of Westlake United Methodist Church.

Carolyn Boyle co-founded Texas Parent PAC and was its Chair from 2005 to 2019. She was a PTA leader in the Austin Independent School District for 13 years, including serving as President of the Doss Elementary PTA and member of the Executive Committees of the Murchison Middle School PTSA, Anderson High School PTSA, and McCallum High School PTSA. Carolyn also represented parents on Campus Advisory Councils at three schools. During 1997-2005 she was Coordinator of the Coalition for Public Schools, which is comprised of 40 organizations that oppose using public money for private school tuition vouchers. She earned bachelor and master of arts degrees in journalism from The University of Texas at Austin. Earlier in her career, Carolyn held communications and marketing positions with the Texas Education Agency, state and national education organizations, Brackenridge Hospital, and Children's Hospital of Austin. She is a member of Alpha Delta Pi alumnae and United Methodist Women, and former Lay Leader and Sunday school teacher at Saint John's United Methodist Church. In addition, she was a Girl Scout leader for 13 years. Carolyn and her husband, Jim, have one daughter.
Nancy Lomax of Houston has spent decades advocating for schoolchildren and public schools. She was a PTA/PTO leader in Houston ISD for 23 years, including being president of the Condit Elementary PTA and Bellaire High School PTO. She also served on PTO Boards at Lovett and Longfellow Elementary Schools and Johnston and Pershing Middle Schools, and on Shared Decision Making Committees at Bellaire and Longfellow. Nancy represented parents on many district-wide committees in Houston ISD, including committees on budget, examination of the magnet school program, facility evaluations for bond elections, background checks, and the Superintendent's Parent Advisory Committees. In 1992 she founded and led Houstonians for Public Education, which later became a local chapter of Parents for Public Schools, a national organization that works to strengthen public schools. Nancy was an elected member of the Bellaire City Council and served on the Board of Friends of Bellaire Parks. She earned a bachelor's degree from Rice University along with a teaching certificate for secondary English and Spanish. After graduation, she taught English at Bellaire and Jack Yates High Schools. Jim and Nancy Lomax have three daughters, and over many years they hosted eight students in school-year exchange programs. The Lomax family are longtime members and leaders at St. Philip Presbyterian Church.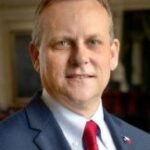 Scott Milder was the first candidate to earn Texas Parent PAC's endorsement for a statewide office. He ran for Texas Lieutenant Governor in the 2018 Republican primary election to rally educators and put pressure on the incumbent to reconsider his hostile political actions toward public education. Scott and his wife, Leslie, formally launched their journey in public education advocacy in 2004 when they founded Friends of Texas Public Schools. It is a nonprofit organization dedicated to restoring pride and respect in the public school system by educating Texans about its many strengths and achievements. Scott began his professional career as a print journalist after graduating from the University of North Texas. He then learned first-hand about the strengths of Texas public schools and the challenges they face while serving as public information officer in Mesquite ISD and Galena Park ISD. Scott is now a Principal and K-12 Market Leader for VLK Architects where he leads the firm's involvement in public education advocacy and bond planning services. He has been a member of the educational architecture industry for 21 years. Scott served two terms on the Rockwall City Council. He and Leslie are raising four children in partnership with Rockwall ISD. The Milders are members of Lake Pointe Church.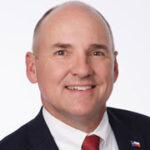 Bennett Ratliff of Coppell served on the Coppell ISD school board for nine years and was vice-president of the board. He was elected to the Texas House of Representatives and represented District 115 in the 83rd session. Bennett served with distinction on the Appropriations and Public Education Committees where he authored many bills to improve our public schools. Texas PTA presented him with an Honorary Life Member award for service to children, and he was named a Legislative "Champion" by the Texas Retired Teachers Association. He is a civil engineer and founder of The Ratliff Group, which has been recognized as one of the top 100 firms in the nation in their field of engineering. In the metroplex, Bennett is an active member of Chambers of Commerce, Coppell ISD Education Foundation, a volunteer for Special Olympics, and a mentor to high school engineering students. He is a retired endurance athlete having completed five marathons, the Hotter-n-Hell 100 mile bike race, and a 140.6 mile Iron Man Triathlon. Bennett is a graduate of the University of Texas at Austin with a bachelor's degree in civil engineering. He and his wife Beccy, a retired teacher, have three children. They are active members in Irving Bible Church.